Written on: July 18th, 2010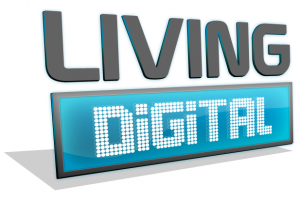 The July 17, 2010 edition of the Living Digital Show has been posted on the Living Digital Show website. Click here to listen.
On yesterday's show we spent three hours covering a wide variety of topics. Some of the most interesting stories included:
Not to mention a bunch of calls and emails as well.
The Living Digital Show airs every Saturday afternoon on KFOR 1240 AM in Lincoln, NE from 2-5PM CST. After each show archives are available commercial-free and at no cost on the Living Digital Show Website.
Comments: 13
Written on: February 5th, 2010
You can win Apple's latest creation, the iPad just by being a part of the nationally-syndicated Living Digital radio show! The Living Digital show covers today's technology from cell phones, to 3D TV to your personal computer with a special focus on how your technology impacts your life. The show airs from 2-5 PM CST […]
Comments: 12
Written on: January 7th, 2010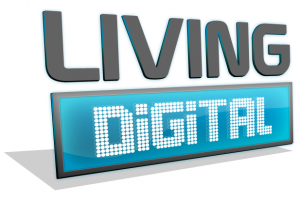 This afternoon at 2:00 CST Chris Goforth and I will be kicking off a new syndicated radio show called Living Digital.
Many of you know that I currently do a 1 hour show every Saturday at 10 AM CST called Compute This. Living Digital will be similar in concept to Compute This, but will differ in some important ways.
Compute This is designed to be live and local. It is specifically designed to service the people of Lincoln and the current and future customers of Schrock Innovations.
Living Digital is designed to have a more widespread focus and cover areas that are influenced by technology, but are not necessarily computers.
For example, Living Digital will cover televisions, cell phones, gaming systems, digital cameras and more. With all of the new technologies coming out it is easy to become overwhelmed. The Living Digital Show is designed to make your technology work for you and be more of a help than a headache.
You can listen to Living Digital every Saturday afternoon in Lincoln, NE on http://kfor1240.com (KFOR 1240 AM). This week the show will be slightly shorter in Lincoln because of Nebraska Weslyean Basketball coverage, but I promise it will be a blast!