Written on: October 21st, 2009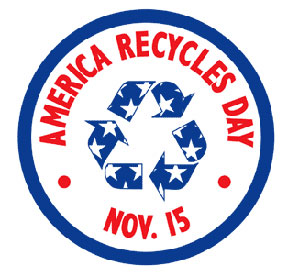 Schrock Innovations is sponsoring this year's Lincoln America Recycles Day Celebration by donating a new $1,300 Modular Computer to one lucky winner.
There are some really great prizes, and you can enter as a business or as an individual.
Here is the release that was sent yesterday:
PUBLIC WORKS AND UTILITIES DEPARTMENT

Recycling Office, 2400 Theresa Street, Lincoln, NE 68521, 441-7043, fax 441-8735

FOR IMMEDIATE RELEASE: October 12, 2009

FOR MORE INFORMATION: Gene Hanlon, Recycling Coordinator, 441-7043

CITY ENCOURAGES PUBLIC TO PARTICIPATE IN AMERICA RECYCLES DAY EVENTS

The City Recycling Office encourages the public to participate in America Recycles Day November 15, an effort to encourage recycling and the purchasing of recycled products. Residents have the opportunity to make a pledge to improve their recycling efforts and to participate in several special events.

"America Recycles Day is an opportunity for people to shape part of the environmental impact they have on our community and the world," said City Recycling Coordinator Gene Hanlon. "By making a pledge, residents have an opportunity to make a commitment to increase their recycling efforts and help reduce their greenhouse gas emissions."

Those who fill out a pledge form are entered into a drawing to win prizes, including

computer system valued at $1,300, donated by Schrock Innovations;
a six-year curbside recycling subscription, donated by the Lincoln Journal Star, Midwest Refuge, Recycling Enterprises and Star City Recycling;
$100 gift cards donated by Russ's Market and Wal-Mart;
free Panera Bread for one year.

The pledge drive runs through Sunday, November 8. Prizes will be awarded at noon Saturday, November 14 at EcoStores Nebraska, 530 W. "P" St. Pledge boxes are located at Russ's Markets, Lincoln City Libraries and select recyclers. Pledge forms and more information about America Recycles Day also are available online at lincoln.ne.gov (keyword: ARD).

Several other recycling-related events will take place in Lincoln next month:

A free tire collection will take place from 7 a.m. to 8 p.m. Saturday, November 7 and Sunday, November 8 at N.W. 38th Street and West Webster Road. The collection is sponsored by the Emerald Sanitary Improvement District and funded by the Nebraska Department of Environmental Quality.
EcoStores Nebraska will host a usable latex paint exchange from 8 a.m. to noon Saturday, November 14. Usable paint is free, and $2 is charged for disposal of unusable paint.
Paper shredding and electronic equipment recycling events are also being planned. Locations, times and fees will be announced at a later date.
Comments: 11
Written on: June 8th, 2009
You read that right! Schrock Innovations is teaming up with 104.1 The Blaze in Lincoln, NE to give away one FREE netbook computer EVERY DAY for a whole month!
How to Win One of the Schrock Netbooks:
All you have to do to win is listen to 104.1 the Blaze on the air or on the Internet and wait for the cue to call in. When you hear the sounder, be caller #10 at 402-464-1041. They will air the sounder once each day.
Improve Your Odds of Winning:
If you are trying to win by listening online I have a couple pointers for you. The online feed is delayed by upto 45 seconds. Since you have to be caller #10 to win the computer a time delay will make that challenging for online listeners.
You can improve your odds (and get more sleep) if you follow the Blaze on Twitter. They will tweet specific details about when the sounder will be going off so you can be one of the first people to call in. Knowing WHEN the souder will happen dramatically improves your odds of winning!
What Are You Trying to Win:
You are trying to win an Asus netbook from Schrock Innovations. The netbook has a retail price of $349. Because the promotion is called PCs and Pudding, the radio station will throw in a box of instant pudding as well. If you don't know how to use a netbook, the instant pudding is a nice addition to any office.
I have no inside information about when the sounders are going to air, and I can't do anything more than what I already have to improve your odds of winning, so enjoy the great music and have fun trying to win!