Written on: April 3rd, 2010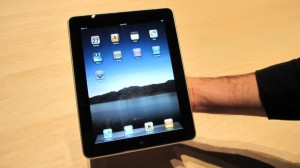 I just picked up my 32 GB iPad from Best Buy (after my online order placed on March 27th was delayed until April 12) and I am not impressed.
As usual iTunes bottlenecks the type of files I can sync with my iPad, Apple dictatorially controls what apps I can have, and I can't customize the unit in any meaningful way.
It is time to jailbreak this thing. Here's how and why.