Written on: October 4th, 2009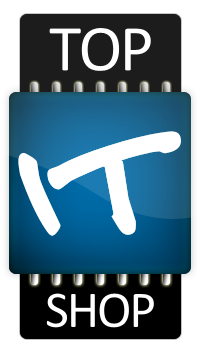 Steve from Podnutz and I recorded the second installment of Computer Repair Business Weekly this afternoon for the upcoming topITshop.com website.
This episode focused on the nuts and bolts of starting a computer repair business.
Many techs who decide to start their own computer repair service center assume that all that is needed to start an IT company is to know how to fix things properly.
This podcast is intended to give the listener a crash course on the boring managerial business garbage that must be done to avoid silly (and expensive) problems.
What Did You Cover in the Podcast
We touched on a lot of different topis in the 45-minute show, but here are some of the highlights. If you have questions about these topics, this podcast is definitely for you:
Accounting Setup – Cash or Accrual – Which is better? Bookkeeper or Accountant?
Banking Setup – How many accounts do you need and what kind of fees should you expect?
Basic Marketing Setup – Your name, your cards, and your URL – Get it right the first time
Legal Setup – Sole Proprietorship, LLC, or Corporation – Which is right for you?
Government Compliance – Get the permits you need, pick the right lawyer
When will the Podcast Be Available
We will be releasing the podcasts once each week once the topITshop.com site is up and running. We expect to have the site up by December.
If you want to keep up on the latest topITshop developments, follow topITshop on Twitter.
Comments: 5
Written on: August 28th, 2009
Most computer repair companies are started by technicians or IT professionals. They are usually confident in their technology skills, have experience serving customers for others, and believe they can earn a significant income if they were only working for themselves instead.
When an IT professional takes the entrepreneurial leap, the immediate focus usually lands on how to acquire clients, customers, or jobs.
As the newly-born entrepreneur sets out to build a business, he or she finds that for some reason they are having a tough time making ends meet even though they are working twice as hard as they did in their previous job.
That single misstep is why many IT professionals will fail to find success within the first year of their entrepreneurial venture and will be pressured back into servitude as an independent contractor or employee.
What good does it do to ferociously hunt new clients and customers if you are not able to have profitable interactions with them when you do find them?
Before you leave your job, before you invest the first dollar in your future, and before you even attempt to get your first client, you need a revenue model.
What is a Revenue Model?
Simply put, a revenue model is how you plan on making money by satisfying your clients' needs.
Take a moment to think about the businesses you have interacted with today. Why did you buy what you bought?
Gas stations will offer inexpensive fountain drinks, hoping you will grab a bag of chips or a candy bar to go with it. McDonald's asks you to try their latest sandwich for free with the purchase of fries and a drink in the hope your come back for more. Even my plumber was using a revenue model when he tried sold me a "hydro-scrub" of my sewer line for $50.
The point of a revenue model is to have a basket of products and services available that your customers might need, and then moving them through those products and services in a way that maximizes the profitability of each interaction with those customers.
Components of a Sales Model
Revenue models have 9 basic components. No matter what mix of products and services you keep in your basket, you need to know exactly what they are and how they interact with each other in your revenue model.
Your revenue model needs to:
Have a client (A Customer Who Presents A Problem)
Have a solution that resolves your client's problem
Bridge that Solution to Another Item in Your Basket of Products and Services
Provide an Opportunity to Investigate for Further Up-Sell Opportunities
Close the Sale With the Customer in a Compelling Way
Back-sell With Customer to Reaffirm Their Decision
Deliver the Products and Services that Were Promised
Back-sell Again in Person to Prevent any Buyer's Remorse Feelings
Stand Behind Your Warranty With a SMILE if it is Called in
How to Build Your Revenue Model
Building a revenue model is not a daunting task. In recent years there has even been a counter-push against revenue models in light of hyper-successful companies like Google that did not have a revenue model when they started.
The truth is that for every Google there are hundreds of thousands of business failures that a good revenue model might have prevented.
It is easiest to think about your revenue model as the thread that links your products and services together. Just because you offer a Maintenance Checkup, or Anti-Virus software, or memory upgrades doesn't mean that people will come to you looking for them.
You need to have a planned way to let your clients know what you have that they can use and give them compelling reasons why they should let you solve their problems.
Steps to creating your revenue model:
List all of the products and services you offer. It might be easier to list each one on a note card so you can literally line them up in the order they might happen.
Determine which of your products or services will satisfy the largest number of clients. I creat5ed the Maintenance Checkup because it has a little of everything. Every computer problem touches the Maintenance Checkup in some way. It was a great way for me to get my leads into my revenue model. This is called your gateway offering.
Starting from your gateway offering, develop lines of reason – based on specific problems – that would lead you to recommend each of your other products or services under certain circumstances. For example, if you offer data recovery services, a customer complaining of a blue screen of death may be suffering from a failing hard drive. When this happens what options will your customer have?
Take the model one step further into your product and service basket. Continuing from the example above, does that data recovery customer need a new hard drive? Did the hard drive die because it was being over-used for virtual memory because the computer does not have enough physical memory? Find one more thing that the customer needs (assuming they truly need anything additional) and figure out how you would offer it.
Rehearse your pitch. Nothing sounds worse than a person who sounds like they don't believe what they are saying or know what they are talking about. Find someone who won't think you are crazy and role play. Ask your partner to challenge you. This is best done with a non-technician because that is who your customer will be.
Make real-life adjustments. When you are implementing your revenue model there will be times when you have to make adjustments based on input from your client. For example, if your customer does not have $390, you are better off getting the $100 than having the customer just take the unit back home again. Use your model, and then back pedal if necessary. Never start with a rate lower than your model. People don't buy what they can't afford.
Up-Selling is Not Evil Unless You are Evil
Some technicians find the revenue model – or selling in general – to be distasteful. I even consulted with one business owner whose entire reason for going into business was because other repair shops i town were "always trying to sell something."
A good revenue model does more than generate profits for the company that employs it. Businesses that are successful in the long-term rely on repeat customers and word of mouth.
A good revenue model is designed to extract as much profit from a customer interaction as possible while at the same time providing superior services that are deserving of a premium price.
Life Without a Sales Model
Consider for a moment how awful your experience as a consumer would be if the companies you visited today did not employ a good sales model.
If the gas station didn't have the inexpensive fountain drinks, you may have never found what has become your favorite snack. If McDonald's didn't get you to try that new sandwich you might have eaten the same old thing every day. If my plumber didn't sell me that hydro-scrub, the scent of old poop might be wafting up my drains right now.
Superior revenue models deliver good products and services at a price the customer is willing – and in most cases eager – to pay.
Failing to recognize the need for a systematized sales model is the single greatest factor in the failure of small businesses in general. Having a good revenue model will put you 10 steps ahead of most of the IT shops and consultants in your market. Ignore the need for a revenue model at your own peril.