Computer Repair Business Weekly's
Second Episode Focuses on IT Startup Basics
Written on: October 4th, 2009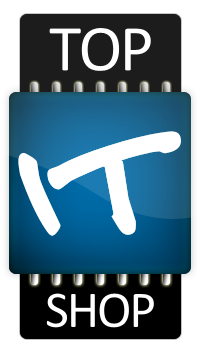 Steve from Podnutz and I recorded the second installment of Computer Repair Business Weekly this afternoon for the upcoming topITshop.com website.
This episode focused on the nuts and bolts of starting a computer repair  business.
Many techs who decide to start their own computer repair service center assume that all that is needed to start an IT company is to know how to fix things properly.
This podcast is intended to give the listener a crash course on the boring managerial business garbage that must be done to avoid silly (and expensive) problems.
What Did You Cover in the Podcast
We touched on a lot of different topis in the minute show, but here are some of the highlights.  If you have questions about these topics, this podcast is definitely for you:
Accounting Setup – Cash or Accrual – Which is better? Bookkeeper or Accountant?
Banking Setup – How many accounts do you need and what kind of fees should you expect?
Basic Marketing Setup – Your name, your cards, and your URL – Get it right the first time
Legal Setup – Sole Proprietorship, LLC, or Corporation – Which is right for you?
Government Compliance – Get the permits you need, pick the right lawyer
When will the Podcast Be Available
We will be releasing the podcasts once each week once the topITshop.com site is up and running.  We expect to have the site up by December.
If you want to keep up on the latest topITshop developments, follow topITshop on Twitter.