Written on: September 18th, 2009
A couple days back I stopped into the shop to drop some things off and I had my 3-year old son Jake with me.
After a few minutes the guys had him up on a stool and working – and Jake loved it!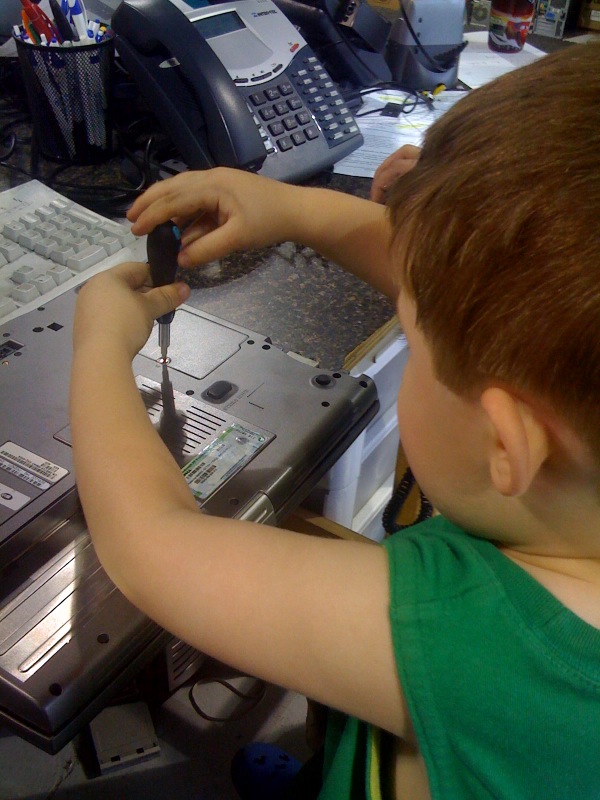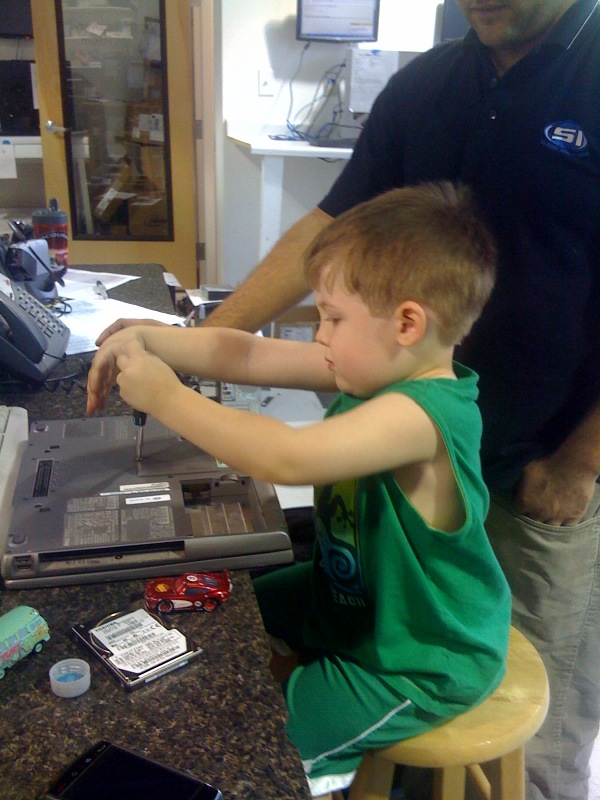 Comments: 5
Written on: February 1st, 2009
We are within days of opening our new Service Center and we need another full-time technician to ensure our customers receive the service they expect. You can apply online for the position on the Schrock Innovations Website.
We are looking for a computer technician with insane customer service skills. We understand those combinations are rare, so we are willing to pay accordingly to get the right addition to our staff. The person filling this position will be expected to:
* Work one-on-one with customers in their homes to solve computer problems
* Computer Repair in our Lincoln Service Center
* Help Customers over the phone and through the Schrock Desk
* Assist Walk-in Customers
* Conduct Advanced Data Recovery Procedures on Failed Devices
* Go above and Beyond under all circumstances to ensure our promise of insane customer service