Schrock Innovations Voted Best of Omaha Second Year Running
Written on: November 19th, 2012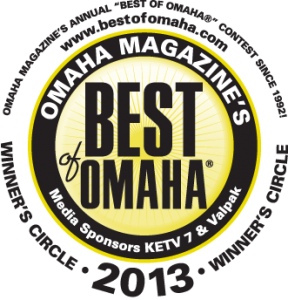 I was informed late last week that for the second year in a row that the Schrock Innovations Computer Company was voted the Best Computer Repair Service Center in Omaha!
Greg with Omaha Magazine called my Service Center on Thursday with some "good news" as he described it.
To vote in the best of Omaha participants were asked to create an account on the best of Omaha website, confirm their email address, vote in multiple categories, and then submit their ballot.  All in all it is a pretty involved process.
Then Greg told me that Schrock won by such a wide margin of votes, we could have won just about any category in the entire competition!
While we certainly have no designs on Best of Omaha for florists or care dealerships, it is an amazing feeling to know so many of our customers and listeners took the time to vote for Schrock in the Best of Omaha Competition.
While it is always nice to win awards (it sure beats losing!) awards are always a reflection of your past performance.  Schrock Innovations is a customer service-focused company with the goal of making our customers' technology do what they need it to do when they need it done.  Our mission will not change in 2013.
Thank you for your loyal support in Omaha and Lincoln!