Schrock Innovations Wins 9th Consecutive Best of Lincoln Award
Written on: October 27th, 2010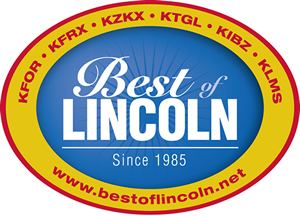 Each year Three Eagles Communications in Lincoln asks listeners of their 6 Lincoln, Nebraska radio stations to vote for who they consider the best local business in a number of categories.
Schrock Innovations is proud to announce that for the 9th consecutive year we have been voted the #1 independent computer repair company in Lincoln.
At Schrock we are always working to make sure each of our customers leaves our Service Center satisfied with the work we provided and happy to refer their friends and family to us in the future.
Knowing that so many listeners across many demographics, age groups, and stations all voted for our company is extremely humbling.
Awards are a great indicator of past performance, and we all know that we are only as good as our last customer's service experience.
We promise to continue working hard to communicate better, develop cutting-edge products and solutions, and always keep sight of the fact that each customer who asks us to work on their computer is trusting us with a small piece of their lives.