KIBZ The Blaze Gives Schrock Computer Company Two Thumbs Up
Written on: May 3rd, 2010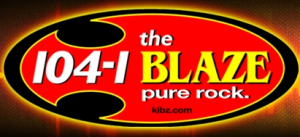 Tim and the Animal took a couple minutes during the Morning Show today to throw a few kind words toward Schrock Innovations Computer Company.
We have done a LOT of work for Animal's computers over the past few months and no matter what he sounds like on the air, he is one of the most good-hearted, caring person that I know.  Tim is a true tech lover and he and I would talk for hours about the latest cameras and audio technology if the boss wasn't around to break it up.
Have a listen to what they said about Schrock on the air.  Thanks guys!