Schrock Innovations Computer Company Mentioned on KFRX Morning Show
Written on: April 29th, 2010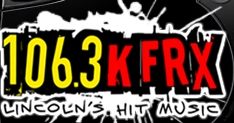 Schrock Innovations Computer Company was mentioned on the KFRX morning show today.
Over the past few months I have had the opportunity to get to know the KFRX staff and their show is awesome.
I have a special appreciation for the talent required to pull off a morning show, and after you  listen to how they wove Schrock into the content of their morning show, you will understand why!