Only Hours Left to Make a Difference on Healthcare
Written on: March 19th, 2010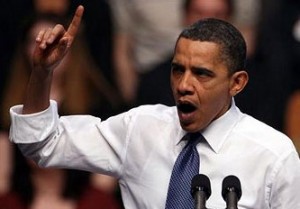 Barack Obama's health care plan is scheduled for a vote on Sunday, and rather than preach my feelings about this bill and the methods used to pass it, I have decided to simply urge my readers to contact the representatives who are undecided.
The website Barak Hates This has a list of the undecided Congressional representatives and their phone numbers.
Their is still time to make a difference in this vote, but you have to act now.
Regardless of your position (I believe most of the American people are against this) take advantage of your right to influence your Congressmen and Congresswomen.