Schrock Innovations Wins 2009
Best of Lincoln Award
Written on: October 28th, 2009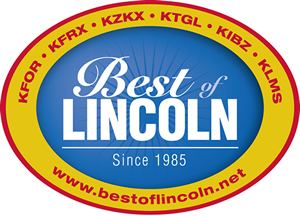 I was just informed the Schrock Innovations won #1 Independent Computer Repair Company in the Three Eagles Communications Best of Lincoln contest for the 8th year in a row!
Other winners were Best Buy and Quick Tek.  This award comes on the heels of Schrock winning the Nebraska Retail Federation's 2009 Customer Service Business of the Year.
This year the voting for Best of Lincoln was spread over all of Three Eagles local stations.  The station group owns most of the top-rated radio stations in the city.  Voters were told to go to the website of the station they were listening to to vote in over 60 different business categories.
Listeners had to vote for a super-majority of the business categories for their vote to count.
Thank you to all of the listeners and customers that took the time to vote for Schrock Innovations.  Schrock takes its service lvels very seriously, and awards like these let us know we are on the right track.