Hustad Roofing Makes Quick Work of My Roof
Written on: October 3rd, 2009
Last year Kim and I put our house on the market, and although we had a lot of interested people look at it no one could get financed in the middle of the credit crunch.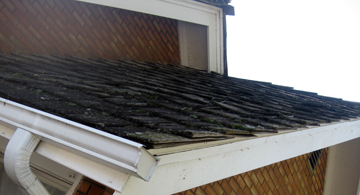 We plan on attempting to sell the house again next Spring, so the name of the game right now is to make the improvements that will help us sell the house quickly at a fair market price.
Our Realtor told us that one of the biggest concerns about the house was that the roof was at the end of its lifespan.  We had a cedar shake roof that was designed to last 30 years.  It was put on in 1982, so it really was about time to have some work done.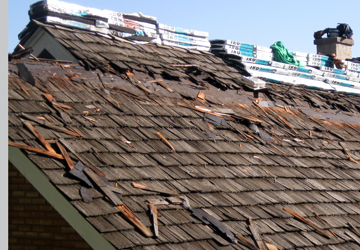 Kim and I interviewed 6 roofing companies before we finally settled on Hustad Roofing.  Kim liked the owner because she had that woman gut feeling that she could trust the owner. I like them because they came in with the best reputation AND the lowest bid.

They  showed up at 9:00 in the morning and 7 men amazed my 3-year old son by climbing on the roof and peeling off wood shingles like they were a fruit roll-up wrapper.
The whole removal process took less than a couple hours, and the new roof was on by the end of the day.
Hustad had laid tarps on the ground to catch the nails, shingles and paper that was being torn off for a quick, easy and complete clean up.
Overall I was very impressed with the job they did, and the pictures speak for themselves.