Important Vista Service Pack 2 Installation Instructions
Written on: May 26th, 2009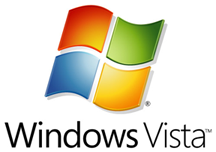 Before you get blind sided by a huge automatic update next week, you should know that Microsoft's latest major update will not install on your computer without some additional preparation.
This morning Microsoft released Vista Service Pack 2 for manual download. It should start automatically downloading to your PC within the next 10 days. You need to prepare your computer for this BEFORE it happens.
If you do not do these things, your computer will not be able to successfully install Vista Service Pack 2.
BEFORE you allow Service Pack 2 to install you must do the following:
Install Windows Vista Service Pack 1. You can't install Service Pack 2 without first installing SP1. If you try, the installation will fail and could damage your Windows Vista installation.
Install the Microsoft Servicing Stack Update. This is the most complicated Service Pack that Microsoft has ever released. For it to even install properly a patch has to be downloaded and installed first!
Backup your data. If something goes wrong during the installation process, you don't want to lose everything.
For a limited time Schrock Innovations is offering a special Service Pack Installation service for only $39.99.
Rather than jumping through all of the technical hoops yourself, we can do it for you!
Bring your PC into one of our Service Centers and we will have it back to you in 1-2 business days.
For the $39.99 price we will:
Scan for and remove any viruses / malware from your computer
Install Vista Service Pack 1 if you don't already have it
Install the Microsoft Servicing Stack Update
Create a System Restore Point
Install Vista Service Pack 2
Test your computer to make sure it is working properly
Back your Service Pack installation with a 30-day warranty
Installing the latest Vista Service Pack can take up to 3 hours on your own on an original installation of Windows Vista.  Let our trained technicians install your Service Pack for you and know that the job is done right!
If you have any questions about Vista Service Pack 2 feel free to call us anytime at 86-496-8772.