The US Navy Provides an Easter Sunday Miracle
Written on: April 12th, 2009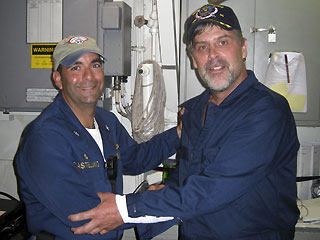 Its days like today that I am so proud to be an American.  The US Navy provided an Easter miracle of sorts today when it freed Captain Richard Phillips from a handful of Somali pirates with three successful sniper head shots.
Congratulations to the Captain's family and crew members.  Not only did this crew successful foil the initial pirate attack, the cool head of the captain got everyone out of the situation alive who wanted to get out alive.
It is too bad that three people had to die to resolve this situation, but this is a perfect illustration that real evil does exist in our world, and sometimes that evil can't be negotiated into changing its ways.