Schrock Innovations Taking Over all Lincoln Computer Renaissance Warranties
Written on: November 26th, 2008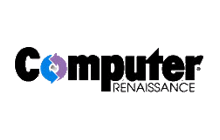 After closing its doors on November 1, 2008, the Lincoln Computer Renaissance franchise will be unable to honor its warranty commitments to previous customers.
Schrock Innovations is announcing today that it is assuming all warranty obligations from Computer Renaissance.
Computer Renaissance customers have 90 days to bring their computer into Schrock Innovations for a complementary tune up and inspection.  After the inspection, the units will be granted a full 1 year Schrock Innovations warranty regardless of the current terms of their existing warranty.
Customer who have questions about the warranty program should contact Schrock Innovations at 423-9595.