Welcome to Motive InteractiveMotive Interactive to Launch The Motive Network
Written on: October 6th, 2008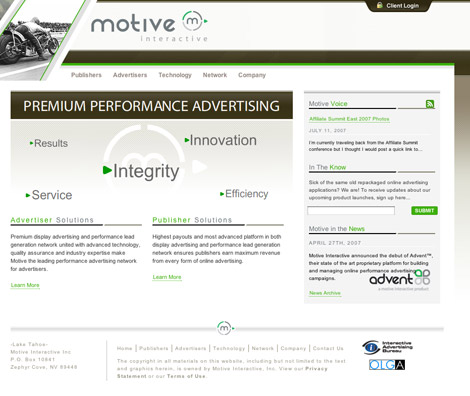 I want to take a second to welcome our newest sponsor, Motive Interactive.
They are releasing a new performance ad network and they have asked me to take a look and let everyone know what I think about it.
Over the next week I will be playing with their system for a review I will be writing.
One of the biggest talking points for the new system is the way it combines a publisher centric advertising network and a direct lead generation network into one synchronized entity.
This should be interesting to dive into and I am very much looking forward to making money with their new system!