What Does it Mean to "Own" a Keyword/Phrase?
Written on: September 8th, 2008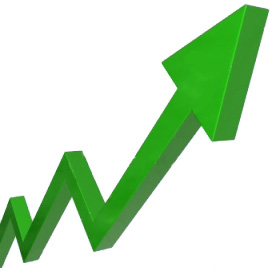 A friend of mine emailed me the other day and asked a very basic question about a term that gets tossed around the affiliate marketing industry pretty loosely.
He asked me what it means to "own" a keyword or phrase. I have to admit that I have used this term here in the past without much thought about how vague it really is.
Why are Keywords Important
If you are using search engines to obtain and drive traffic to your affiliate marketing websites, SEO (search engine optimization) is very important to your livelihood.
When people use a search engine to find information, they enter words or phrases into the search engine.  These words or phrases are keywords and key phrases.
The basic concept behind SEO is if you create a web page targeted toward a specific word sequence or phrase and design it in a certain way, search engines will rank your website highly in search results for that keyword.
That means when people search in a site like Google, your web page is ranked near the top of the results, gaining you free website traffic and free money if you monetize it properly.
So Keywords Determine Search Engine Ranking?
Not entirely.  Keywords are one important factor in getting your web pages to turn up for certain searches.  Other factors like keyword density, backlinks, content quality, and site design come into play as well.
It is sufficient to say that if you don't have certain keywords you are going after with a web page, it most likely will not rank well for anything and your site will not get the traffic you are looking for.
What does it Mean to Own a Keyword/Phrase?
When you own a keyword or phrase (grouping of keywords) that means that whenever a user enters a certain word or combination of words a particular webpage comes up in the top of the results.
People who use search engines tend to click on the top result most often, the second result about half as often, and the third result about 30% of the time.  Anything below the third result position is not likely to get clicked on nearly as often, and certainly does not qualify as "owning" the keyword.
How can I Own my Keyword/Phrase
Choose keywords for your web page and keep it under 5 words total.  Place those keywords in your meta keywords section of the head of your website and place them throughout the content of your website.  Try not to get too spammy about it.
Next, get as many backlinks to your website as you can using keywords as your anchor text.  If my most important keyword is internet marketing the I would want a link that looks like
<a href="http://thorschrock.com">Internet Marketing</a>  The words Internet Marketing are my anchor text in this example.  When Google sees those links, it will look at the anchor text and associate http://thorschrock.com with Internet Marketing.
In the interest of full disclosure, there is a LOT more to getting good search engine results than is contained in this post, but these basics are a great place to start.  Get this right the first time and your future more technical efforts will come more easily.