Media Breakaway Conference an Amazing Affiliate Marketing Learning Experience
Written on: August 10th, 2008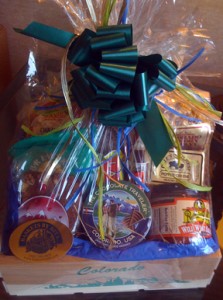 The Breakaway Conference in Denver is all wrapped up and it was a pretty good experience all around.  Special thanks to all of the folks at CPA Empire for the welcome basket they had waiting for me in my hotel room when I arrived.  There were all sorts of Colorado goodies and my family and I enjoyed them.
I spoke with Declan Dunn on a panel about Video on the Internet and I was shocked by how few affiliate marketers are actually using video to boost conversion rates on their landing pages.
At one point I asked the audience to raise their hands if they are doing anything with video on their landing pages and about 10 hands went up out of over 150 people.
I also had the chance to meet Paul from Uberaffilite briefly in person.  Paul and I have been emailing back and forth about some Top Affiliate Challenge ideas for season 2, and I am happy to have his input.
I did manage to learn a few new things at this conference, but the biggest reason I enjoy going is for motivation.  In the afdfiiate marketing industry there is always someone out there who is better than you.  Many of the affiliates at the Breakaway Conference are the best in the CPAE network.  While its always a challenge for me, these conferences are a time to shut my mouth, listen, and learn.