Victoria's Secret Abandons its Online Shoppers
Written on: June 22nd, 2008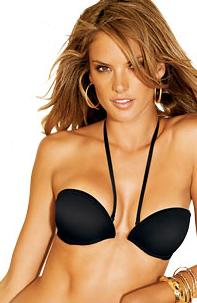 Last night my wife was doing some online shopping on the Victoria's Secret website.  After 2 HOURS of digital shopping bliss she had managed to find a ton of nice tops on sale for some crazy low prices.  Then it happened.
Internet Explorer suddenly stopped responding.  My wife had not signed into her account before she started shopping and she frantically called for me to "just come fix it."  Unfortunately there was no way to get IE to start responding again (insert FireFox joke here) and she had to close the window.
Don't worry I consoled her.  Abandoned shopping carts are one of the biggest problems in the e-commerce world.  Of course they would use a cookie or a session to remember your selections from the previous visit.
To my shock, when we returned to the website, it didn't remember a thing.  It seems that unless you sign into your account, the site doesn't track what you have looked at or placed in your cart.
Amazon does it.  Godaddy does it.  Heck, every serious online retailer does it.
So here's my message to a company credited for bringing happiness to the evenings of so many married couples…  Thanks for TANKING my wife's evening, making her upset, and forcing her to spend the wee hours of the RE-SHOPPING your entire website.