Thor Talks Top Affiliate Challenge with Tracy Repchuk on "Today's Guest" Podcast
Written on: May 7th, 2008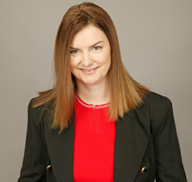 In about 20 minutes I will be live on the web with Tracy Repchuk, author of the bestselling book 31 Days to Millionaire Marketing Miracles and host of the "Today's Guest" on blog talk radio.
From her website:
The "TodaysGuest" FAB-5 Radio Team provides a like-minded community for entrepreneurs and those seeking an empowered and enlightened lifestyle, and introduces you to people making that happen.
We are going to be talking Top Affiliate Challenge with some interesting behind the scenes information that has never been shared before. As this interview is being conducted, the voting system at the Top Affiliate Challenge website is under a complete audit.
The top 10 is shifting as we speak, and if you want to know why, you should listen to the live show or the podcast 🙂