I Finally Get Invited to a Party and I Can't Go :-(
Written on: March 29th, 2008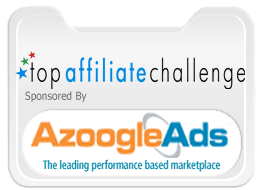 Earlier this week I was offered an invite to Azoogle's Affiliate Appreciation Day in New York. I guess it's a gathering to thank some of Azoogle's top affiliates in the New York Area.
I checked on flights when the invitation was extended, but because of all the crap that was going on with cancellations and the last minute timing, a flight was going to cost more than $1,500 coach class.
I REALLLY wanted to attend this, but that is a LOT to pay for a coach ticket for one day in New York. Thank you so much for the invitation Azoogle. I promise I'll be at the next one!