Naked Peep Show the Perfect Easter Gift!
Written on: March 23rd, 2008
Ok people, pull your minds out of the gutter. A friend of mine sent me this image of the ultimate "peep show" in an email a few days back and I thought it was cute.
Obviously we mean the candy and not naked women, but you know some dirty guy will be Googling "naked peep show" Won't he be surprised when he finds this instead 🙂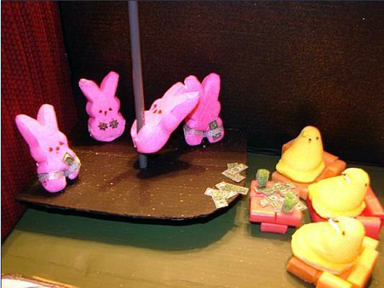 Happy Easter everyone!