Going to Affiliate Summit West
Written on: February 22nd, 2008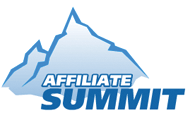 For those of you in the industry, I will be going out to Affiliate Summit West in Las Vegas this weekend.
I plan on meeting with some people from CPA Empire and Revver about the Top Affiliate Challenge Show. We also had some post cards printed up about the show to hand out while we are there.
If you are in affiliate marketing and can get to Vegas, an exhibition ticket for Affiliate Summit is only like $200. Its a great networking opportunity too.
I will also be attending the Webmaster Radio FM's Affiliate Bash Monday, February 25th at 8pm at The Venetian in The Grand Canal Shoppes. If you are going to be in the neighborhood, stop by and say hi.
I will be the guy talking abot the affiliate marketing reality show 🙂