Want to Win a FREE 4 GB iPod Video Nano?
Written on: November 2nd, 2007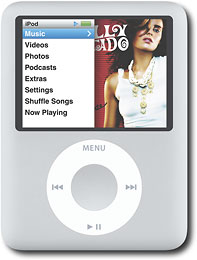 My friend Browie is having a contest to drive some traffic to his bog, and it is your opportunity to win a 4 GB iPod Video Nano.
All you have to do to enter is go to Browie's blog and post a comment on the iPod Video Nano post. I entered myself in the contest this morning and at the time there were 11 comments, so your odds of winning are pretty good at this point.
If you have a moment check it out and post a comment. Even if you don't need the video iPod Nano, imagine how cool you would be if you dropped a $130 stocking stuffer in some one's Christmas stocking! Check it out!