A Revolution in Computer Repair Service is Approaching on Friday!
Written on: September 12th, 2007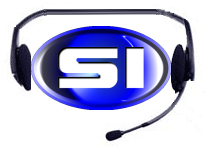 Everyone knows that remote PC repair has been around for a while now. Everyone in Lincoln knows that Schrock Innovations has been repairing computers for close to 8 years now.
Now Schrock Innovations is preparing to combine its award-winning service and support with the power of remote PC support to create the most versatile and inexpensive computer repair and support option ever offered in Lincoln.
On Friday at 10:00 AM, the Schrock Desk will be available to all Schrock Innovations customers for a free 15-day trial period.
The Schrock Desk allows you to use as much or as little computer help and support as you need for one low monthly price. Starting at only $30 a month, the Schrock Desk is the most cost effective and versitile computer support and repair service ever offered in Nebraska.
With the Schrock Desk small problems that have baffled and annoyed you in the past can be easily solved over your high-speed Internet connection without the need for an in-home technician visit or a lengthy in-shop repair.
The Schrock Desk is perfect the perfect way to solve a computer problem like when Norton Antivirus won't install right, or when you are having trouble getting an envelope to print in Word.
At the same time, the Schrock Desk can be used for simple support questions setting up your new email account, or looking over a setting change to make sure your PC is configured properly. Whatever question you have about your PC, the Schrock Desk has the answer.
If you are a Schrock customer, you will be receiving an email shortly with instructions on how to sign up for your free trial. If you are not a Schr0ck customer yet, the service will be opened for you next week with a special bonus offer for subscribing during the initial launch.
This is going to change the way you look at your computer problems and how Schrock Innovations solves them for you. The Schrock Desk is coming. Computer problems beware.