Beware of IE7 Beta2 Trojan Emails
Written on: May 6th, 2007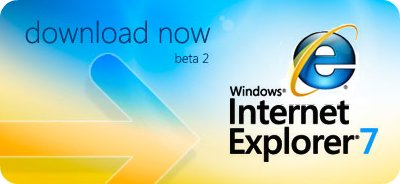 If you receive an email with the above images in it, do not click on the image!
There is no such thing as Internet Explorer 7 Beta 2, and clicking on the image will infect your computer. The image links to http://raturas.hk/update.exe.
If you receive any emails that look suspicious, forward them to me or post a comment here and I will look into them for you.